Hello to those of you who are reading this! I have made a goal which may be nearly impossible😅 but anyway, I'm going to try and reach it. Okay, enough blabbering on Sophie time to get to it. Okay, my goal is to make an anime…or at least a manga. Yeah, I, a twelve year old, want to create an anime/manga. I know it will be pretty difficult so I might just make the manga with an artist (if I can find a good one) then send it to some people, and desperately hope it becomes famous and bathe in my glory! Great idea right? Yeah…uuh…wow I didn't think this post through…okay, well first of all, I've got my characters and their relationships and I desperately need an animator which will also be hard to get.😅
If it makes this post more interesting, I can explain my different characters. The protagonist is called Haruka Sasaki she has purple hair, usually in a ponytail and blue eyes. She also has a sharp temper but can be really kind if persuaded. her sisters are called Rio and Kori. The other main characters are Kosuke Hashimoto, a handsome guy with silvery-white hair and ice blue eyes, one of which has a scar over it, Sadako Watanabe, a tall girl with superlong black hair and a bored personality, and Takeru (last name nonexistent) who has spiky blonde hair and a lively manner. The fun thing about the characters is that they have spirit animals that they can transform into. Haruka is a cat, Kosuke is a fox, (he transforms into an arctic fox), Sadako is a snake, and Takeru can transform into anything. He's called an idol and at the moment, he is the only one. The main goal in he story is to travel to the stars and rescue Haruka's mother, Hanako.
That's probably enough for now, if I have any updates I'll let you know. Now, I've come up with an idea where, every time I post a blog post, I'll give a different fictional character an honorable mention. Today it's Primrose Everdeen from The Huger Games (I've only just started reading the first book😆
Here's a pic from the movie(which I've never Watched):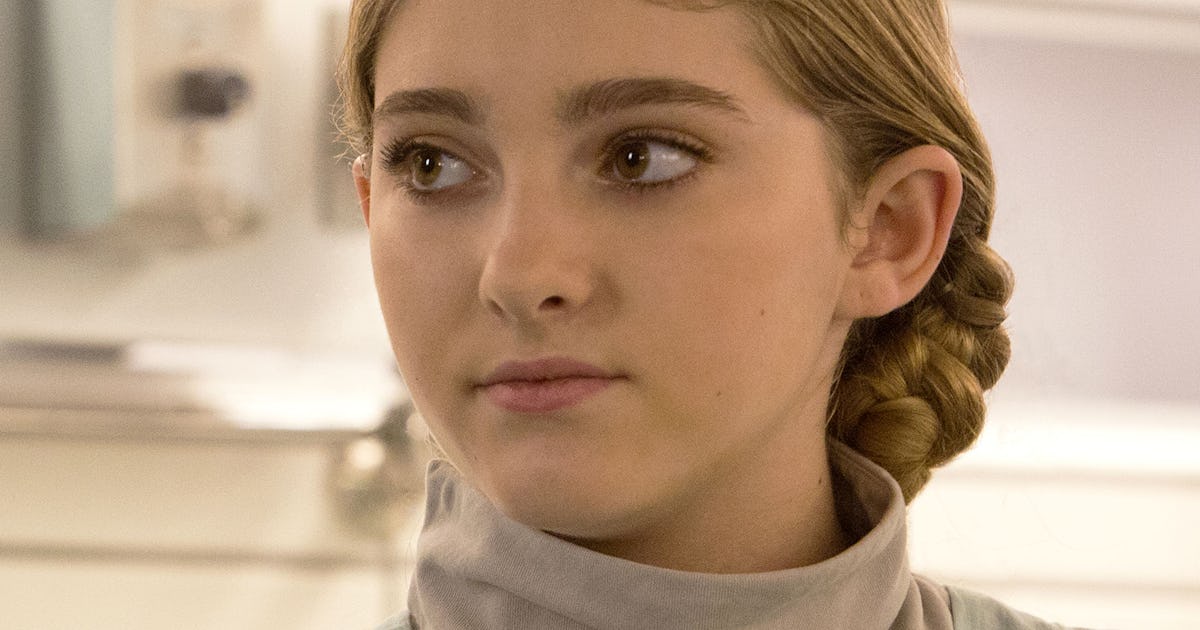 Well, that's all for today peeps! Bye!